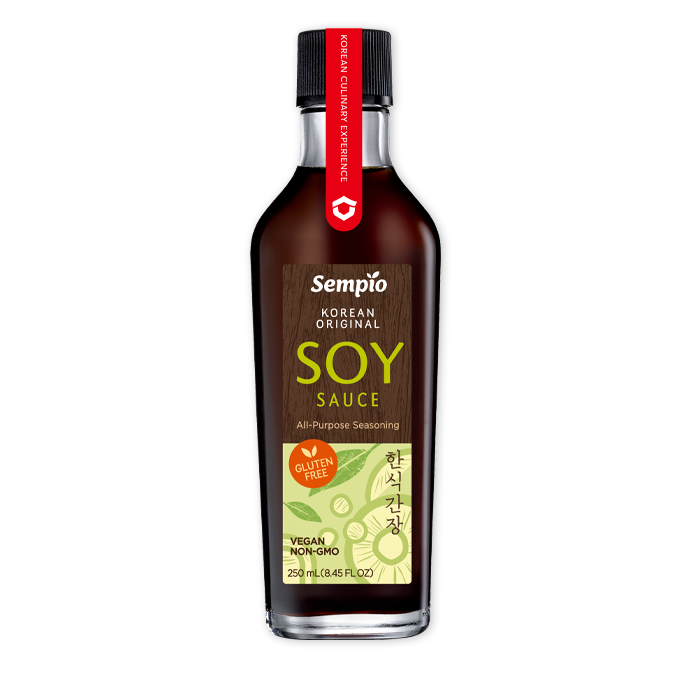 Soy Sauce, Gluten-Free
Premium gluten-free soy sauce
Product Info
Product
Features
1

Light in color, gentle savory with clean aftertaste makes it a perfect seasoning to add to any cuisine type at any stage of cooking.

2

Delectable nutty aroma reminds of freshly baked bread and reduces the unwanted bitterness or grassy flavor in vegetable dishes.

3

Adds complexity and enriches the overall flavor of the dishes with lower sodium compared to regular table salt.

4

Premium soy sauce made with non-GMO soybeans and high quality sea salt.
Ingredients
water, soybean, salt, alcohol
Allergy Info. (FDA REGAULATIONS ONLY)
soybean
Expiration Date
24 months
Certification
SQF
Nutrition Info
Amount Per Serving
Calories 10 (Calories from Fat 0)
Total Fat
0g (0%) / Saturated Fat 0g (0%) / Trans Fat 0g
Total Carbohydrate
1g (0%) / Dietary Fiber 0g (0%) / Sugars 0g