Sempio was established in 1946, with its name standing as the oldest registered brand in Korea. Since the beginning, the company has been dedicating itself to manufacturing fermented food products – mainly soy based sauces – which are essential in the field of Korean cuisine. The quality and taste of the products are what gained our reputation as the country's number one household brand.
Remaining faithful to the philosophy of its founder, "I will never produce or sell products that my family would not eat," Sempio puts special emphasis on food safety and health. This led Sempio to a number of quality and safety certification, most of them qualified for the first time in this field.
Sempio seeks to contribute better values to a tastier and healthier lifestyle. For this the company established Korea's first R&D center that specializes in fermentation and actively collaborates with influential professionals in this area.
Internationally, we export to over 76 countries throughout the globe, with branch offices strategically placed in the most influential countries in the culinary field: the United States, China and Spain. From these branches we maintain close relationship with local chefs to research ways to promote a more dynamic food culture.
Our mission is to continue exploring knowledge on different food cultures, in order to develop products that would help expand everybody's culinary horizons.
SEMPIO CI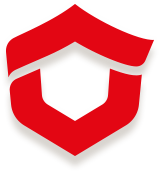 Heritage Delicious Happy
Expanding the Culinary Horizon
Korean Culinary Experience
BUSINESS PLACE INFO

Icheon Plant
Icheon, well known for its clean air and pure water, is the optimal place to make condiments. Icheon Plant is equipped with seed culture systems and automation facilities for optimal bean fermentation, as well as cutting-edge facilities and technologies. The plant produces Sempio's flagship product, soy sauce, seasoning soy sauce, Yondu, etc. in strict compliance with SQF standards, certified by Global Food Safety Initiative.
Annual production volume of soy sauce: 78,000kl
Youngdong Plant
Youngdong is the best place to make delicious condiments thanks to its long sunshine hours. Youngdong Plant produces doenjang, gochujang, ssamjang and beef jerky. In particular, it is developing its unique doenjang through low-temperature fermentation/aging in pots in underground cave. The plant produces Sempio's products in strict compliance with SQF standards, certified by Global Food Safety Initiative.
Annual production volume of doenjang, gochujang and ssamjang: 10,080ton
Annual production volume of beef jerky: 602ton
---
Jochiwon Plant
The plant specializes in manufacturing tea products, which include corn tassel tea and buckwheat tea, etc.
Annual production volume of tea: 2,382ton
Yangpo Plant
The plant produces special tinned / canned food.

Sempio Fermentation Research center
Sempio fermentation research center boasts the highest degree of knowledge in plant fermentation. It has achieved competitive edge in its research by attaining the flavor and healthy elements from microorganisms and their fermentation, as well as from innovative technologies, in its ongoing effort to become the world's leading fermentation research center.
Sempio Culinary research center
Sempio Culinary Research Center explores not only Korean traditional condiments, the centerpiece of the Korean cuisine, but also recipes, health, nutrition and even culinary cultures. Through collaboration between Sempio's in-house chefs and internationally acclaimed chefs, the research center provides and shares useful findings.
---
Jimiwon
The culinary culture institute engages in research of a wide range of food, testing of all types of cuisines from Korean to Western and developing new products. Moreover, it provides product seminars and cooking classes to general consumers.