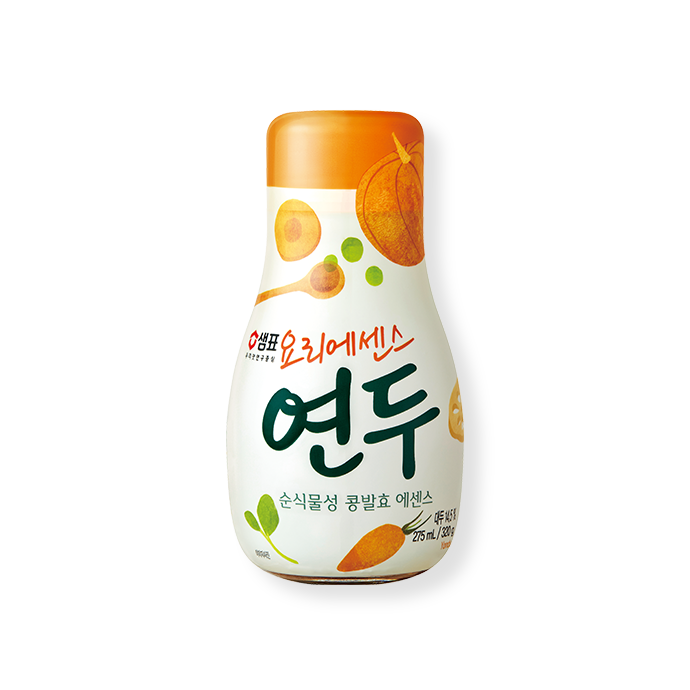 Yondu
A versatile super savory seasoning that brings out the inherent flavor of your ingredients.
Product Info
Product
Features
1

Like a secret ingredient, Yondu unlocks natural flavors in bitter, bland or boring foods, eliminating the need for added salts and sweeteners.

2

The result is naturally enriched and mellowed flavors in plant-based dishes.

3

Use Yondu vegetable essence in vegetable-forward cooking when you want slow-simmer flavor with just one splash or to experience a palate-pleasing missing piece.
Ingredients
Fermented Soybean Essence (Soybean, Water, Salt), Spirits, Vegetable extract (Onion, Garlic, Scallion), Yeast Extract.
Allergy Info. (FDA REGAULATIONS ONLY)
Soybean
Expiration Date
18 months
Nutrition Info
Amount Per Serving
Calories 0 (Calories from Fat 0)
Total Fat
0g (0%), Saturated Fat 0g (0%)/ Trans Fat (0g, 0mg (0%))
Total Carbohydrate
0g (0%) / Dietary Fiber 0g (0%) / Sugars 0g