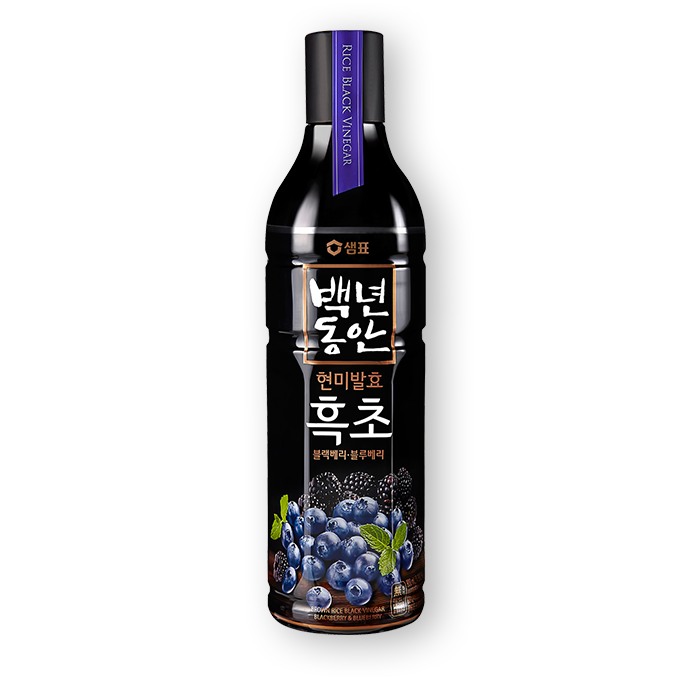 Blackberry & Blueberry
A concentrated drink mix made from thoroughly-fermented brown rice, blueberries, and blackberry juice.
Product Info
Product
Features
1

Blueberry and blackberry juice are added to black vinegar, which is made by a three-step fermentation process using brown rice.

2

Containing absolutely no sugar or high fructose corn syrup, it is a wholesome concentrated drink mix.
Ingredients
Brown Rice Black vinegar blackberry & blueberry [Brown Rice Black vinegar(brown rice), Grape concentrate, Apple concentrate, Water, Blue berry concentrate, Black berry concentrate, DL-malic acid, Citric acid], Fructooligosaccharide, Water, Grape juice[Grape concentrate, Blue berry flavor, Rebaudioside(Steviol Glycoside)]
Expiration Date
18 months
Nutrition Info
Amount Per Serving
Calories 50 (Calories from Fat 0)
Total Fat
0g (0%) / Saturated Fat 0g (0%) / Trans Fat 0g
Total Carbohydrate
6g (2%) / Dietary Fiber 0g (0%) / Sugars 6g