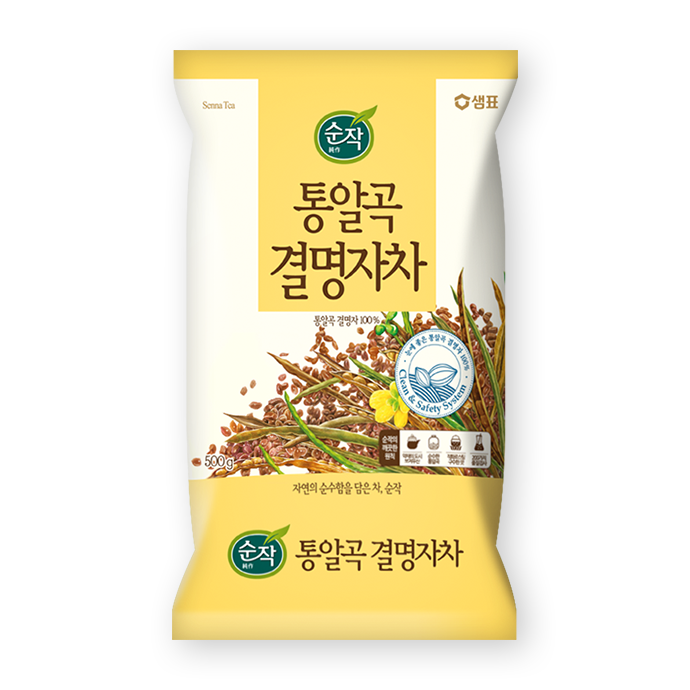 Cassia Seed Tea (Roasted Grains)
Enjoy the richer and nuttier taste of whole cassia seed tea are while experiencing the benefits of good eye health.
Product Info
Product
Features
1

Keep your eyes healthy with three glasses of cassia seed tea a day.Cassia seeds have long been known to help with eye health.

2

Made with high quality cassia seed from Bozhou Mountain, famous for its traditional herbal medicines.

3

Roasted slowly over a long period of time by our direct roasting method for a uniformed color and deep taste, allowing you to enjoy the great nutty taste and aroma of roasted whole cassia seeds.
Expiration Date
24 months
Nutrition Info
Amount Per Serving
Calories 0 (Calories from Fat 0)
Total Fat
0g (0%) / Saturated Fat 0g (0%) / Trans Fat 0g
Total Carbohydrate
0g (0%) / Dietary Fiber 0g (0%) / Sugars 0g