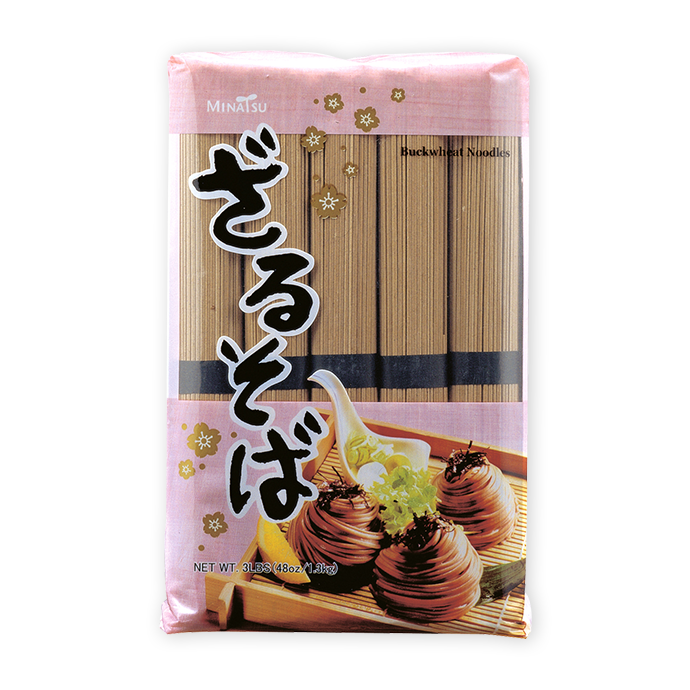 Buckwheat Noodles, Soba
This springy noodle is perfect for a variety of cold and hot noodle dishes.
Buy Options
Package Size
300 g
1.3 kg
Product Info
Product
Features
1

Buckwheat noodles, soba are rough, thick noodles brownish-grey in color. They are made of wheat and buckwheat flour.

2

Sempio buckwheat noodles are made with vacuum aged dough which gives them a chewy and pleasing texture. The noodles were dried via the hot air convection drying method, very similar to a natural drying environment. This allows the buckwheat noodles to dry evenly which prevents them from getting mushy and soggy and brings out the genuine flavor and aroma of buckwheat.

3

Our buckwheat noodles have a great texture that goes well with a variety of noodle dishes both hot and chilled and are great served with dipping sauce.

4

Easy to measure: Portioned in band-tied bundles.
Ingredients
wheat flour, tapioca starch, buckwheat, salt, water.
Allergy Info. (FDA REGAULATIONS ONLY)
contains wheat.
Expiration Date
24 months
Nutrition Info
Amount Per Serving
Calories 320 (Calories from Fat 5)
Total Fat
0.5g (1%) / Saturated Fat 0g (0%) / Trans Fat 0g
Total Carbohydrate
69g (23%) / Dietary Fiber 2g (8%) / Sugars 0g