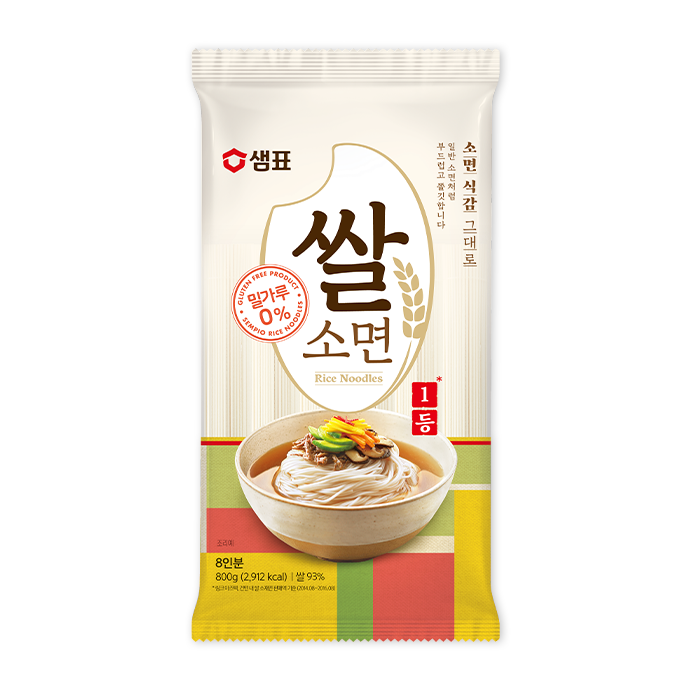 Rice Noodles
Made from all-natural ingredients.
Product Info
Product
Features
1

Sempio rice noodles are healthy, gluten-free noodles, safe for the people who have gluten intolerances or celiac disease.

2

Our rice noodles have a soft and pleasing texture due to the traditional kneading method of kneading the dough by hand, pressing it eight times to ensure the noodles come out soft and chewy.

3

Sempio rice noodles go well with any dish. These noodles blend well with seasonings, making them perfect for all noodle dishes such as noodle soups and bibim (mixed) noodles.
Ingredients
rice flour, potato starch, salt.
Expiration Date
24 months
Certification
HACCP
Nutrition Info
Amount Per Serving
Calories 210
Total Fat
0g (0%) / Saturated Fat 0g (0%) / Trans Fat 0g
Total Carbohydrate
47g(17%) / Dietary Fiber 0g(0%) / Sugars 1g