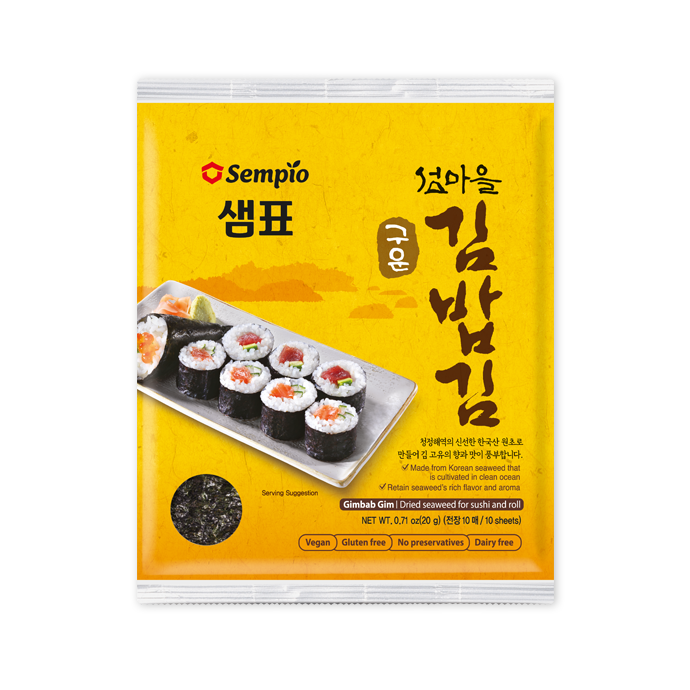 Dried Seaweed for Sushi and Roll
Freshly harvested laver is quickly baked for easy use.
Buy Options
Package Size
10 sheets / 20g
50 sheets / 100g
Product Info
Product
Features
1

Grilled Laver for Sushi and Rolls is ideal for gimbap, sushi, and rolls since it is layered for structural integrity and has a paper-like form making it perfect for holding rice and fillings.

2

Sempio gilled laver for sushi and rolls has a mild but distinctive seafood flavor. 100% Korean seaweed, harvested from clean waters.It is thin and crisp when it's dry but somewhat chewy when moistened.
Ingredients
dried laver 100%
Expiration Date
12 months
Nutrition Info
Amount Per Serving
Calories 16 (Calories from Fat 0)
Total Fat
0g (0%) / Saturated Fat 0g (0%) / Trans Fat 0g
Total Carbohydrate
2g (1%) / Dietary Fiber 0g (0%) / Sugars 0g