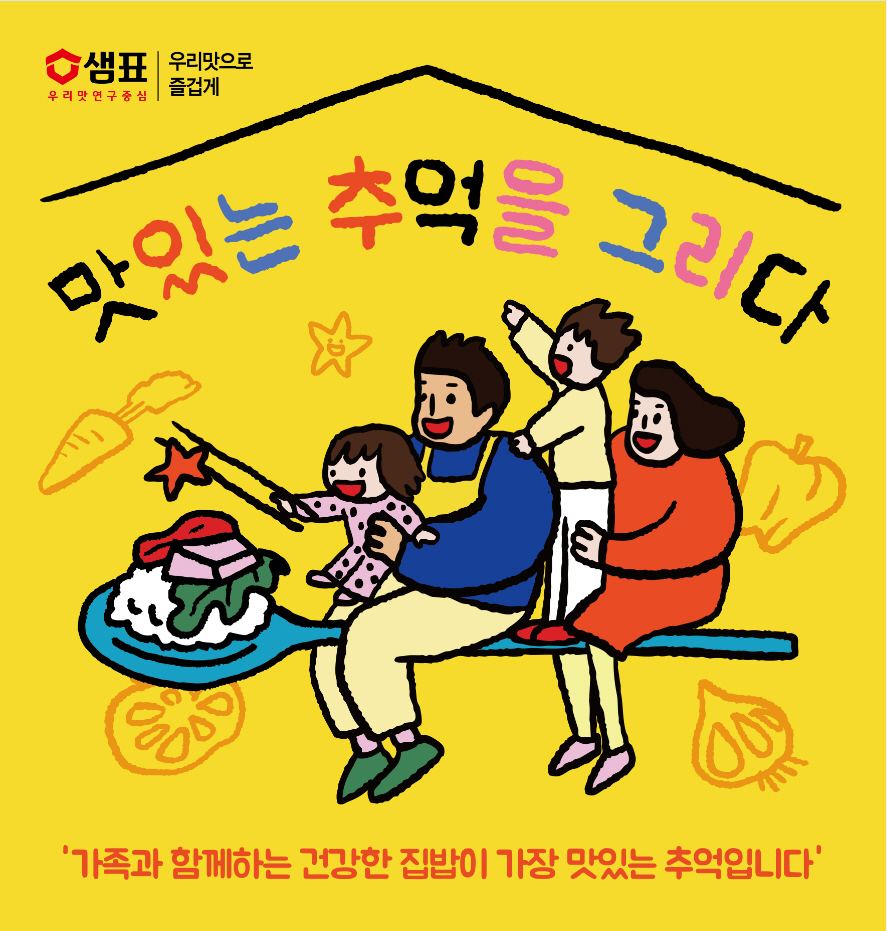 Sempio will start the "2019 Delicious Memories Campaign" with the acceptance of a children's drawing contest.
This campaign, this year marking the seventh anniversary, is a food and culture campaign aimed at spreading the message, "Home cooking with the family is the best and most delicious memory," reflecting the food culture of our time with family mealtime gradually decreasing.
A children's drawing contest is open to children ages 3-13. Application for the contest will be open until June 2nd. Visit our website, under the section of "Memories with Delicious Food" to register.

Sempio also offers a special time for families to make another delicious memory with a painting contest for the whole family. The Sempio team plans to provide a how-to cookbook that will allow busy families to enjoy home-cooked meals together and have healthier and more delicious daily lives. Sempio aims to deliver a variety of springboard products to each family so they can enjoy home-cooked meals together according to the method presented in the manual book.

Among the works submitted for this painting contest, one will be selected and will be printed on the Sempio soy sauce 501 labels and released as a limited edition. Social contribution activities, such as product donations to children and low-income individuals, will continue through public service organizations to the end of this year.

Did you know that Korea has the lowest rate of children and teenagers having dinner with their parents among all the countries in the OECD? We hope that Sempio, who has been on the dinner table for a long time, will be able to empathize with and raise the priority of home cooking with more families. We also try to add healthy meals to the delicious and happy future memories of growing children.