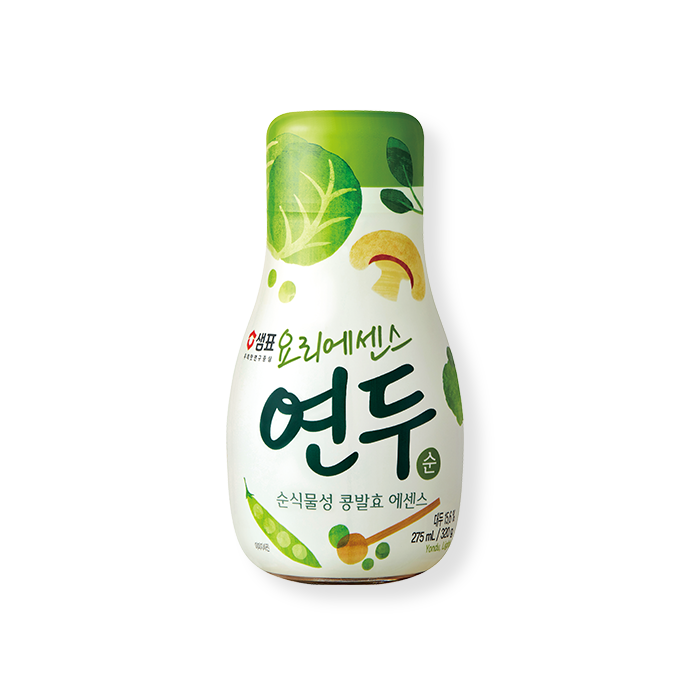 Yondu, Light
Made from naturally fermented vegetables, Yondu vegetable essence is an entirely new approach to simple and delicious healthy home cooking.
Product Info
Product
Features
1

Made from quality ingredients including fermented bean broth, vegetable stock, sea salt, and water.

2

Yondu brings out the genuine flavor of the foods it is cooked with, to naturally enhance the taste of food without using artificial flavors, chemical additives, or artificial flavor enhancers.

3

It contains less salt than traditional soy sauce to help reduce your sodium intake.

4

It goes well with less-seasoned ingredients that have a mild flavor and fragrance.
Ingredients
fermented soybean essence(Soybean, Water, Salt), vegetable extract, spirits, wheat extract
Allergy Info.
soybeans, wheat
Expiration Date
18 months
Nutrition Info
Amount Per Serving
Calories 70 (Calories from Fat 0)
Total Fat
0g (0%) / Saturated Fat 0g (0%) / Trans Fat 0g
Total Carbohydrate
12g (4%) / Dietary Fiber 0g (0%) / Sugars 0g