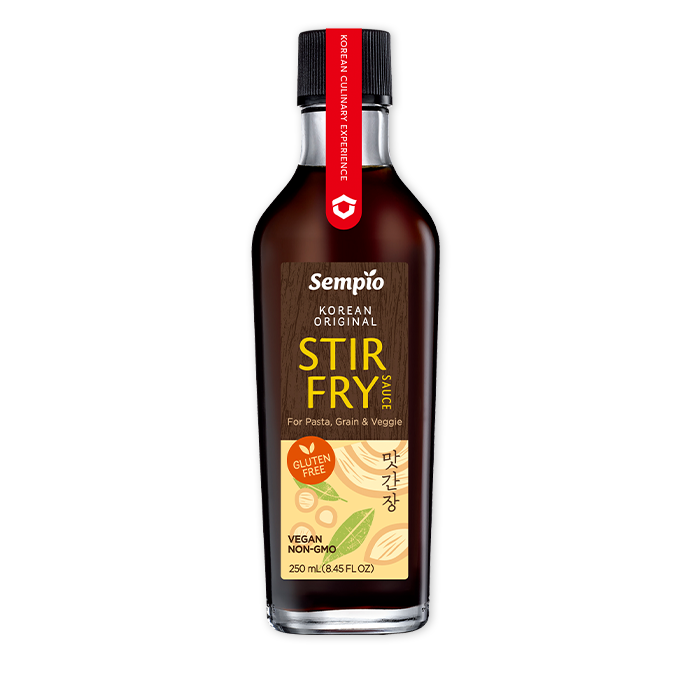 Stir-fry Sauce
A great shortcut to flavor, versatile sweet & salty flavor that everyone likes.
Product Info
Product
Features
1

Made with traditional combination of pear, apple, aromatic vegetables and soy sauce.

2

Rich umami and subtle sweet taste remain vivid even when heated so it is ideal for stir-fry and braising recipes.

3

Can also be used as a dipping sauce and is especially delicious poured over rice.
Ingredients
Soy Sauce (Soybean, Alcohol, Sea salt), Sugar, Water, Salt, Caramel Syrup, Vegetable Extract (Onion, Leek, Ginger, Garlic), Pear Concentrate, Apple Concentrate, Sugar Syrup, Yeast Extract, Onion Extract, Starch Syrup
Allergy Info. (FDA REGAULATIONS ONLY)
soybean
Expiration Date
18 months months
Certification
SQF
Nutrition Info
Amount Per Serving
Calories 30
Total Fat
0.1g (0%) / Saturated Fat 0g (0%) / Trans Fat 0g
Total Carbohydrate
6g (2%) / Dietary Fiber 0g (0%) / Sugars 6g