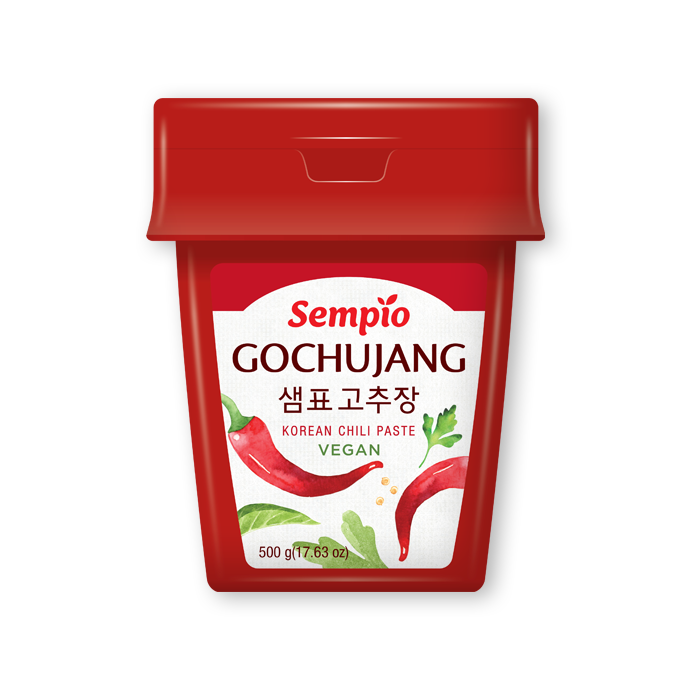 Gochujang
Its vivid red color makes dishes even more exciting to eat.
Product Info
Product
Features
1

It has a pleasantly spicy and deep flavor, made from carefully selected, sun-dried red pepper.

2

Its vivid red color makes for picturesque meals.
Ingredients
rice, water, corn syrup, red pepper powder, salt, soybean, alcohol, wheat extract, soy seasoning(soybean, wheat gluten, salt, spirit, yeast extract, maltodextrin), concentrated garlic juice, koji-starter.
Allergy Info. (FDA REGAULATIONS ONLY)
contains wheat and soybeans.
Expiration Date
18 months
Certification
SQF
Nutrition Info
Amount Per Serving
Calories 60 (Calories from Fat 0)
Total Fat
0g(0%) / Saturated Fat 0g (0%) / Trans Fat 0g
Total Carbohydrate
13g(5%) / Dietary Fiber 2g(7%) / Sugars 8g