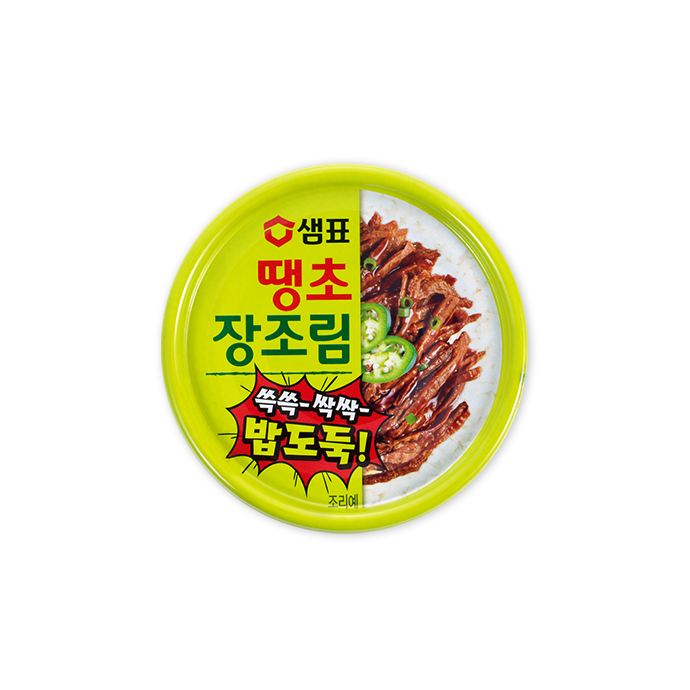 Braised Pork with Hot Pepper in Soy Sauce
The clean spicy taste of this soy braised pork with hot pepper will make you crave it time and time again. Enjoy it over warm rice as a one-dish meal ready in an instant.
Product Info
Product
Features
1

A delicious combination of shredded pork with Cheongyang pepper extract to add a spicy kick.

2

Enjoy it over rice, or as a filling for fried tofu rice ball, gimbap, rice ball, etc.
Ingredients
pork, quail egg, green pepper, soy sauce, corn syrup, high fructose corn syrup, sugar, seasoned paste, seasoned powder, vegetables sauce, beef extract, cheongyang chili pepper extract, disodium 5'-ribonucleotide, oleoresin capsicum, water
Allergy Info. (FDA REGAULATIONS ONLY)
wheat, egg, soybeans
Expiration Date
36 months
Nutrition Info
Amount Per Serving
Calories 100
Total Fat
3g (4%) / Saturated Fat 1g / Trans Fat 0g
Total Carbohydrate
9g (3%) / Dietary Fiber 0g (0%) / Sugars 7g