NEWSLETTER vol.82
2018.01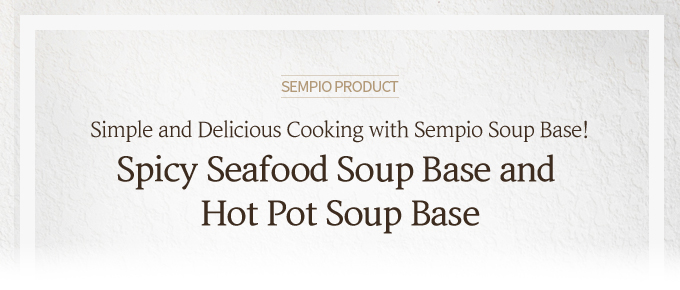 Introducing Sempio`s new products, Spicy Seafood Soup Base and Hot Pot Soup Base which can be used for a variety of dishes.
With Spicy Seafood Soup Base, you can simply make spicy seafood soup(JJamppong) by adding squid and vegetables only!
With Hot Pot Soup Base, you can simply make hot pot soup by adding beef and vegetables!
By using soup based products, you can also make a variety of other Korean dishes like spicy beef soup(Yukgaejang), sausage stew(Budae-jjigae), and fish cake soup.