NEWSLETTER vol.74
2017.02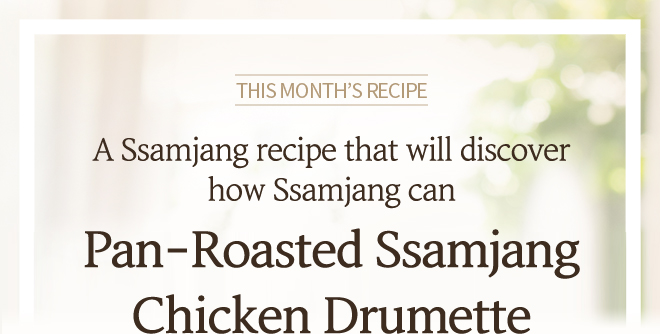 This Month's Recipe
A Ssamjang recipe that will discover how Ssamjang can
Pan-Roasted Ssamjang Chicken Drumette
Ssamjang is great as a dipping sauce for meats and vegetables, but there are other delicious uses for it. Ssamjang also works wonderfully as a sauce for stews, salads, and grilling. The sweet and salty flavor of Ssamjang will enhance all of your dishes. Just marinate your chicken with Ssamjang and cook on a skillet. It's super easy and delicious!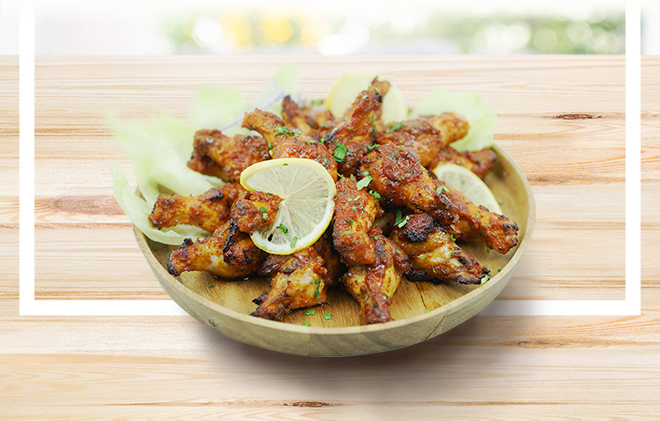 Sempio Product
Sempio Soup Base every warm bowl of soup starts with
Sempio Soup Base
For the first time since its debut in 1997, Sempio Soup Base has gone through a complete packaging makeover! Sempio Soup Base, Bonito, has seven key ingredients and Katsuobushi's rich flavoring. Sempio Soup Base, Anchovy and Kelp, also contains seven key ingredients, along with anchovies and kelp, for a mild, rich taste. The sauce works great for making Soba noodles! Whatever your dish, add Sempio Soup Bases to all your favorite recipes.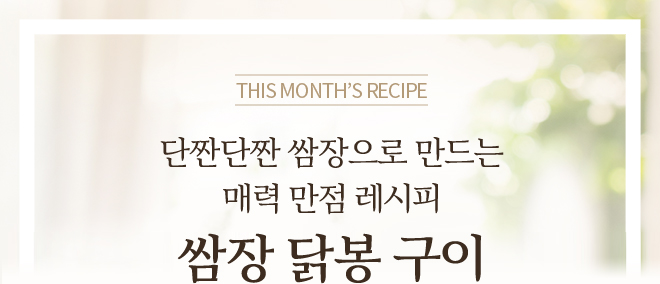 This Month's Recipe
단짠단짠 쌈장으로 만드는 매력 만점 레시피
쌈장 닭봉 구이
고기 먹을 때, 채소를 먹을 때 필수재료 쌈장! 찌개, 무침 등 다양한 요리에도 쌈장을 넣으면, 쌈장 특유의 달고 짠맛이 요리의 맛을 한 층 업그레이드 해주죠. 그래서 준비한 샘표의 레시피! 쫄깃한 쫀득하고 쫄깃한 닭봉에 단짠단짠 쌈장이 스며들어 나도 모르게 손이 가는 쌈장 닭봉 구이입니다. 먹다 보면 어느새 수북하게 뼈가 쌓여있어 놀라게 된다는 중독성 강한 요리랍니다.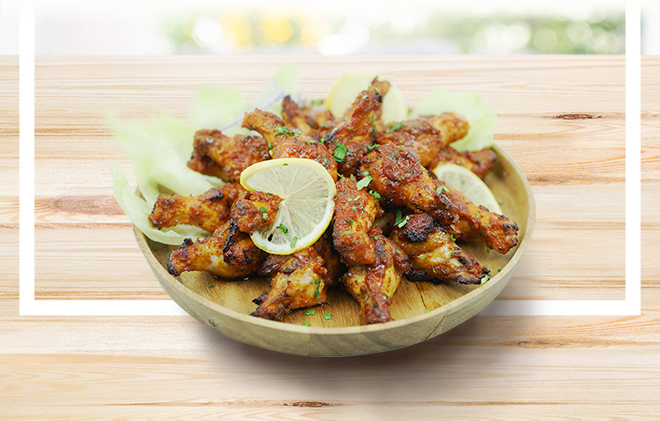 Sempio Product
국물이 필요할 때,
국시장국
97년 처음 출시 이후로 다양하게 리뉴얼 되며 샘표의 장수 제품으로 자리잡은 샘표 국시장국의 패키지가 리뉴얼 되었습니다.
7가지 다시 재료와 가쓰오부시의 감칠맛이 살아있는 '국시장국 가쓰오국물'과 7가지 다시 재료, 멸치, 다시마의 깔끔하고 시원한 맛이 담겨있는 '국시장국 멸치다시마국물',에 깨끗하게 훈연한 가다랑어와 다시마로 직접 우려내어 정통 메밀 소바의 깊은 맛을 살린 '메밀소바소스'까지! 국물이 필요할 때, 샘표 국시 장국 하나면 든든하답니다. 샘표 국시장국으로 맛있는 국물요리를 즐겨보세요!